Announcing the 44th Ohio Valley Shakespeare Conference
"Transformative Shakespeare"
"Bless thee, Bottom, bless thee. Thou art translated!" (Quince, MND) 
Owens College, Toledo, OH
October 14-16, 2021
The OVSC welcomes abstracts for papers, panels, workshops and roundtables that focus on the transformative qualities of Shakespeare's plays and representations thereof, including but not limited to transformations of characters and play elements, translations of plays, culturally based interpretations, and transformations of performers, genders, audiences, and staging. The conference will also explore ways Shakespeare's works reflect changing values and interests.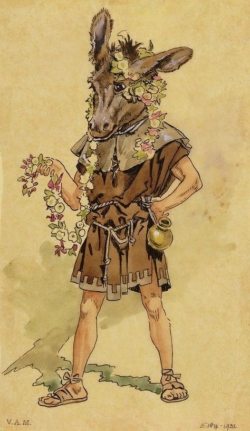 Plenary Session
"Infinite Virtue: Shakespeare and Capacity"
Julia Reinhard Lupton is professor of English at the University of California, Irvine. She is the author or co-author of five books on Shakespeare, including Shakespeare Dwelling: Designs for the Theater of Life (2018) and Thinking with Shakespeare: Essays on Politics and Life (2011). She is a former Guggenheim Fellow and a former Trustee of the Shakespeare Association of America. Her current project is on Shakespeare and virtue.
Emerging Scholar Session
"An Oral History of Public Shakespeare"
Jeffrey R. Wilson is a faculty member in the Writing Program at Harvard University. His first book, Shakespeare and Trump, will appear in April 2020 from Temple University Press. Other projects include Stigma in Shakespeare and Shakespeare and Criminology.
Renaissance Menu Director: Hillary Nunn, professor at University of Akron will design a festive Shakespearean menu in collaboration with the Owens College Culinary Arts Program.
Featuring Owens College's new conference facility, dining hall, and theater.
Theatrical Collaboration: Area colleges/universities share scenes from Shakespeare's plays and discuss rehearsal strategies in tackling transformative characters.
The conference is open to graduate students for regular sessions and to undergraduate students for roundtable seminars. Both graduate students and undergraduate students are encouraged to submit papers for the M. Rick Smith Memorial Prize competition.
Send abstracts and questions to: Russell_Bodi@owens.edu
OVSC Website: https://ovshakes.org/
Call for Papers PDF available HERE.